Domino's - Our History
Join us and grow with us on the way to 1000 stores

With $500 to the world market leader - Tom and James Monaghan opened "DomiNick's" in Ypsilanti, Michigan, in 1960 with borrowed $500. Within twelve months, James traded his shares for a VW Beetle and his brother Tom became sole owner. Tom Monaghan eventually changed the name to "Domino's Pizza, Inc." and opened the first franchise store.
Today, more than 18,000 stores in over 99 countries worldwide delight our customers every day with fresh, handmade pizza, pasta, salads, wraps, chicken snacks and desserts, as well as technical innovations.

Domino's is the global market leader in pizza home delivery.
In order to maintain the continued success of our company in a highly competitive market, we have high expectations of our employees and managers.

Excellence is expected!
With strategic and visionary thinking, we create a sense of "we".
Only with you do we secure our position as world market leader .
Join a crisis-proof industry and grow with us to 1000 stores in Germany.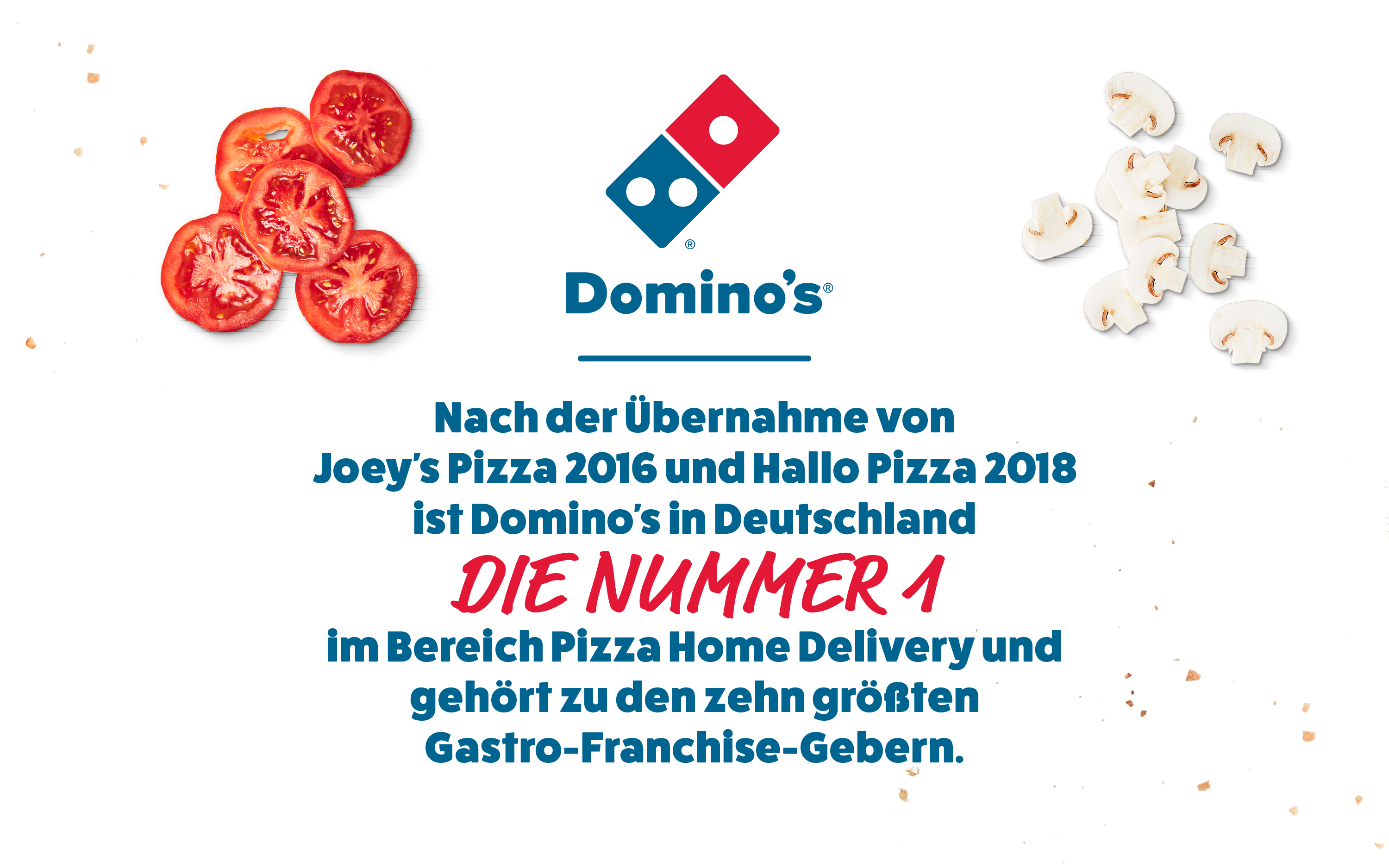 Get to know the Domino's culture now by clicking on the buttons, discover jobs at the headquarters or find your dream job in the store.