Find out now what Domino's has to offer you as an employer:

Your needs are in focus
We want you to be able to organize your working day according to your needs and be flexible at all times.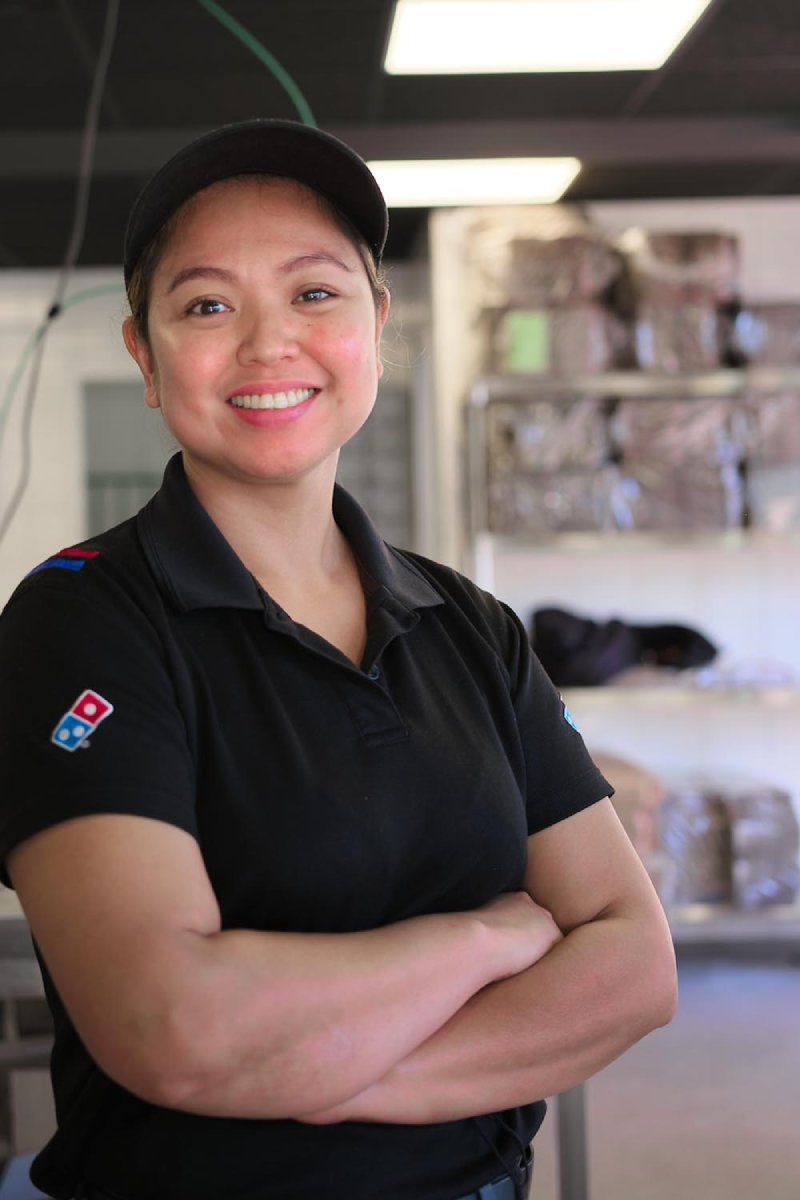 Work in our stores
We take your wishes into account when planning your work schedule so that you can combine your job and your free time at any time.
It goes without saying that we provide you with the necessary equipment for your daily work.

Work in our system headquarters
Flexible office solutions and working hours without core working hours enable you to combine family, free time and your work at Domino's in the best possible way.
It goes without saying that we provide you with the necessary equipment for perfect ergonomics at your workplace.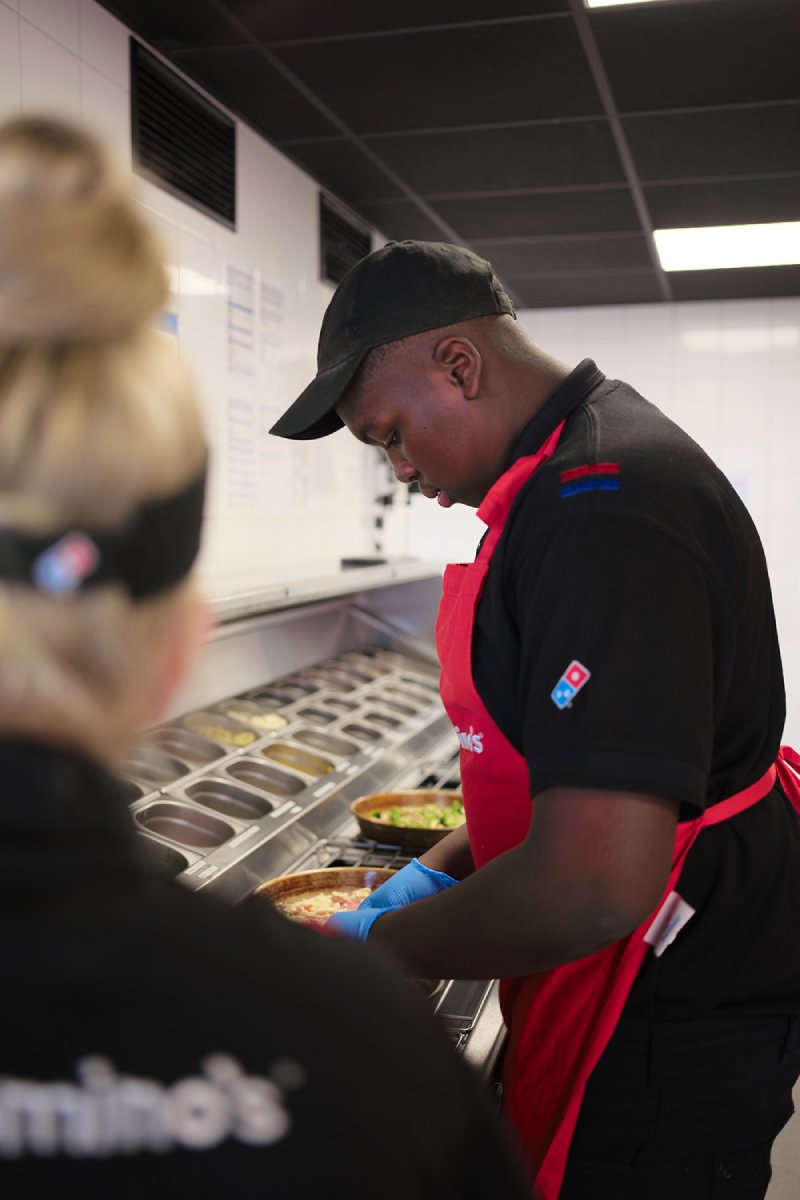 At Domino's, we make the impossible possible!
Our commitment
At Domino's, we make the impossible possible! We all know that there are three main drivers in the delivery business: fast service, fair prices and good quality. They say you have to settle for two of the three. We aim to deliver on all three without compromise. Again and again and again.
To achieve this, we help you to grow beyond yourself. We work with high quality standards and a high degree of innovation. We attach great importance to your professional and personal development. We are convinced that we can only grow together with you. As an international company, you have (international) career possibilities with us!
We write Success Stories at Domino's

We promote from within!
Discover your prospects for training and further education at Domino's.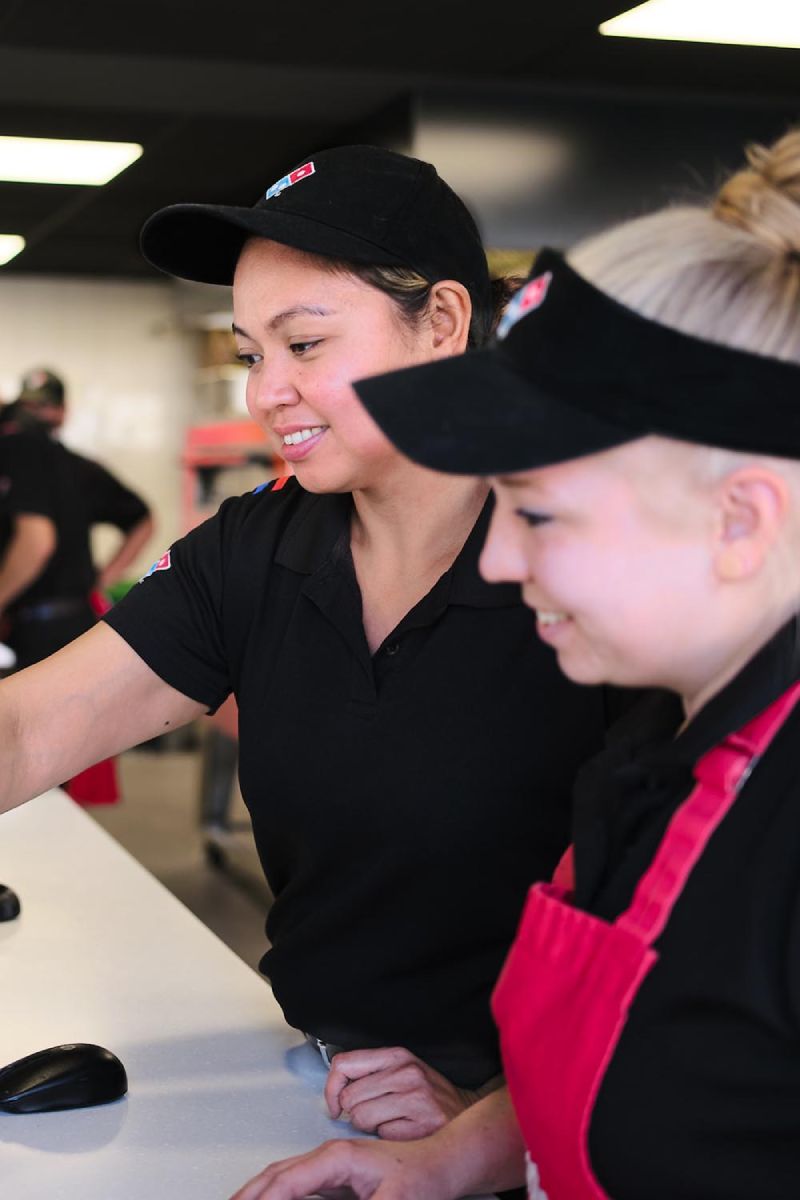 Trust and appreciation
Everyone starts with us with 100% trust and appreciation we take seriously.
Working in our stores
Lead by example - we never expect anything from our employees that we do not expect from our managers. For us, leadership means creating an environment in which teams can make their own decisions.
Working in our headquarter
There is a regular exchange between employees and managers. For example, in regular 1:1 meetings and feedback discussions that are held from day one.
Communication between departments is also actively promoted. This means that departments come together in regular meetings to keep up to date.
Furthermore, our DiversiTeam is committed to Diversity at Domino's.
All-In-All, our leaders live their role model function and lead with vision and inspiration, true to the motto:
Treat people as you'd like to be treated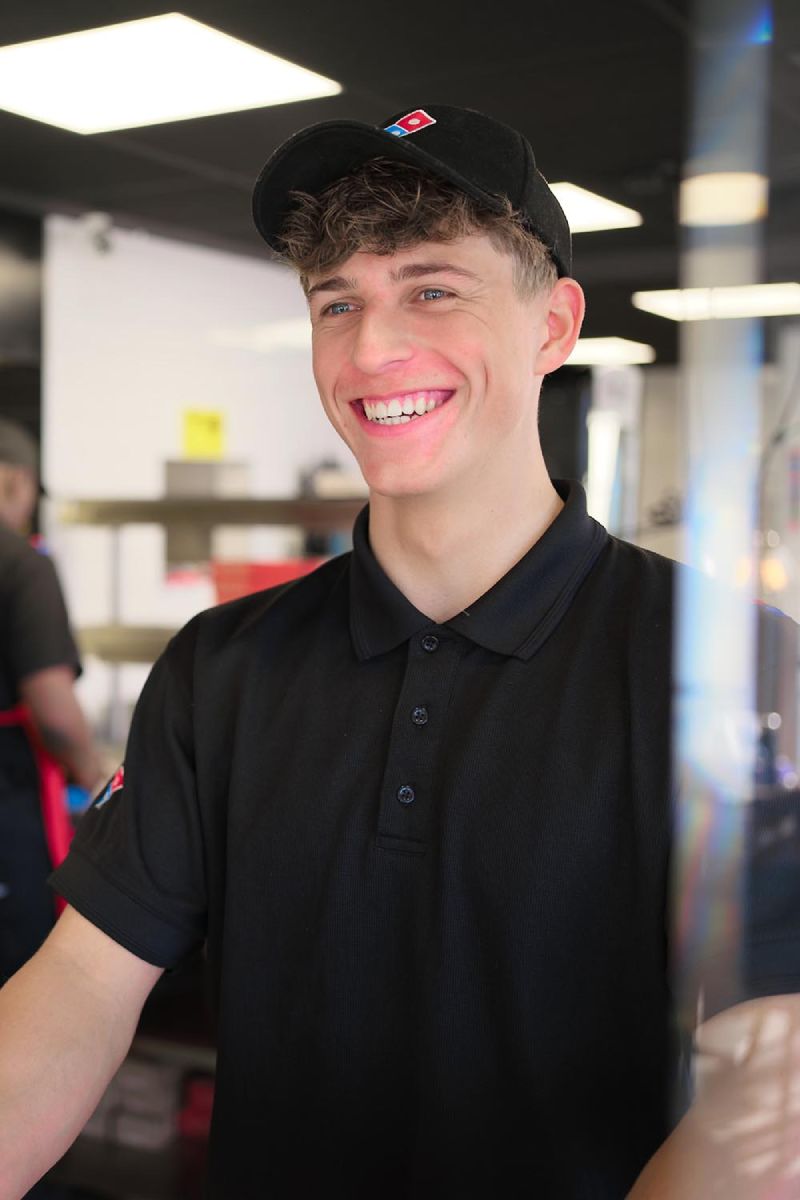 Domino's has had a clear mission for many years
Sell more Pizza, have more fun
Because at Domino's, we don't just sell pizza. We sell happiness and the joy of connecting people.
We are a People-Business!
This is the only way to achieve our vision:
No 1 in People, No 1 in Pizza!